Creative Services
23 plus years in the fashion industry, executive level visual, specializing in all levels of in-store visual merchandising, store planning, set design, windows, propping and styling. Mass merchandising/ boutiquing in wholesale environments and private vendors. Showroom design and buildout. Photoshoot styling, creative direction and planning. Request a consultation on contact page.
Masterpiece Moto Collection
Styling and helmets by: MMDesigns
Photography by: Kim Preston
Model: Colleen Careri
Moto Jackets by: HBomb Motorsports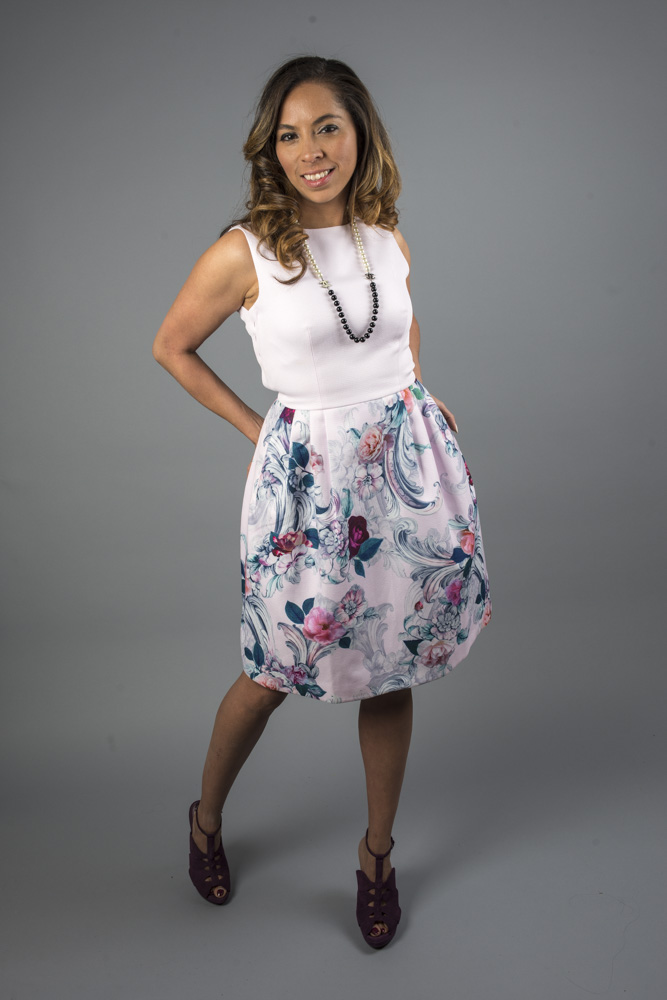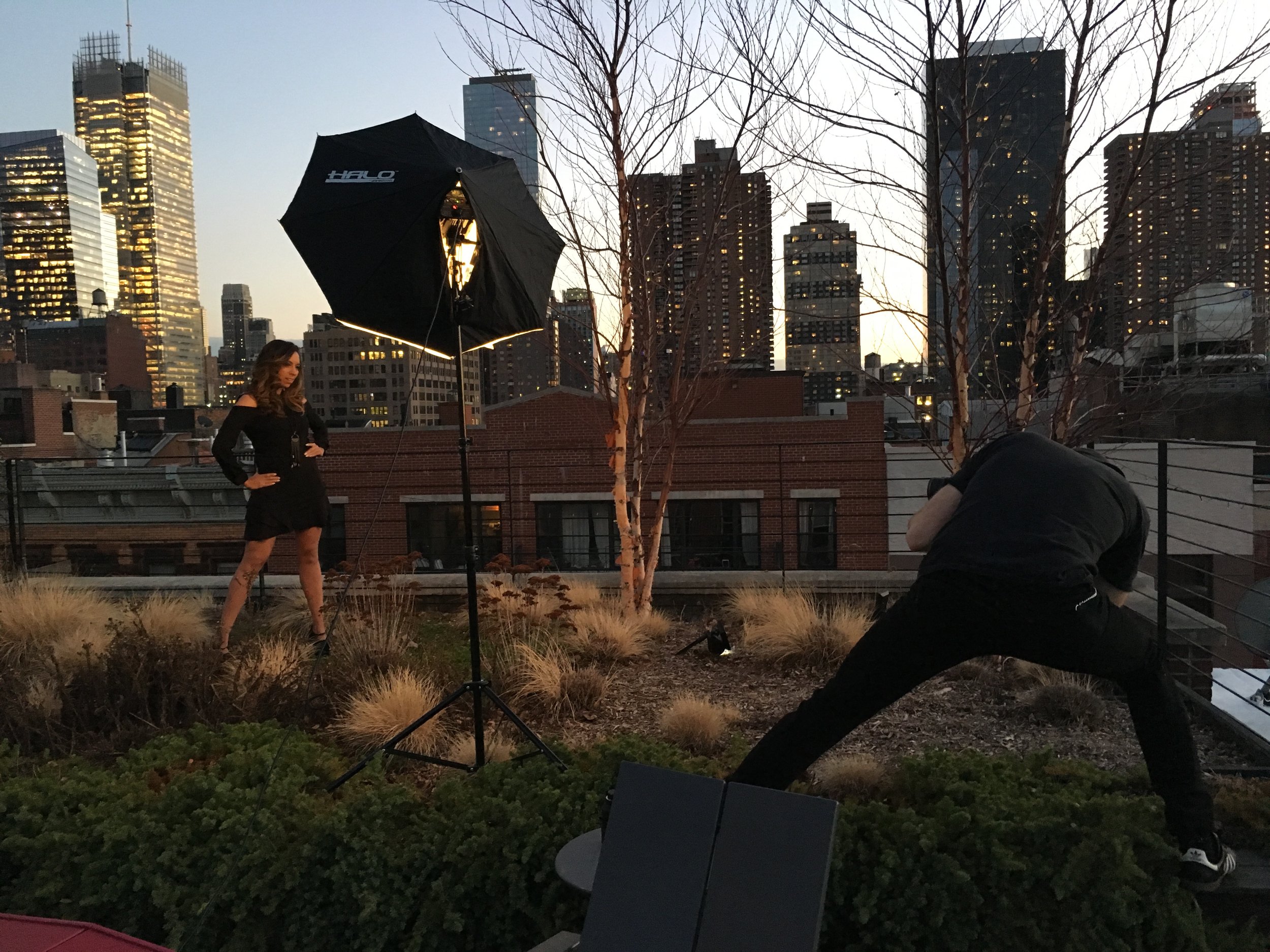 Photoshoot Styling
Propping, Costuming and Accessories
Vignette and Dresses created in-house exclusively for Canon USA
Location: New Jersey
"Behind the Seams" Vignette designed and inspired by NYC's fashion district. Work in progress Dress Makers shop. White brick with light wood flooring built out to house a dress maker's work space with countless layers of interest and hidden gems. The vintage Singer sewing machine waits quietly in the corner surrounded by an array of thread, fabric and other notions. A fan gently blows the feathers to create a sense of movement while the "Seamstress" is forever locked in her pose bustling the beautiful dimensional taffeta fabric of the gown in front of her. Bolts of opulent fabric sit in the corner while two finished dresses hang, ready for the runway while the bust form draped in muslin, is a dress in its infancy. The clock above gently ticking away. Many more details added to make this vignette a dressmakers dream.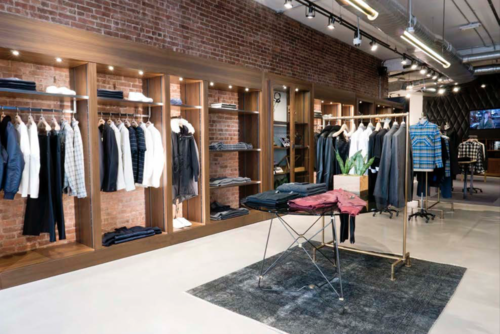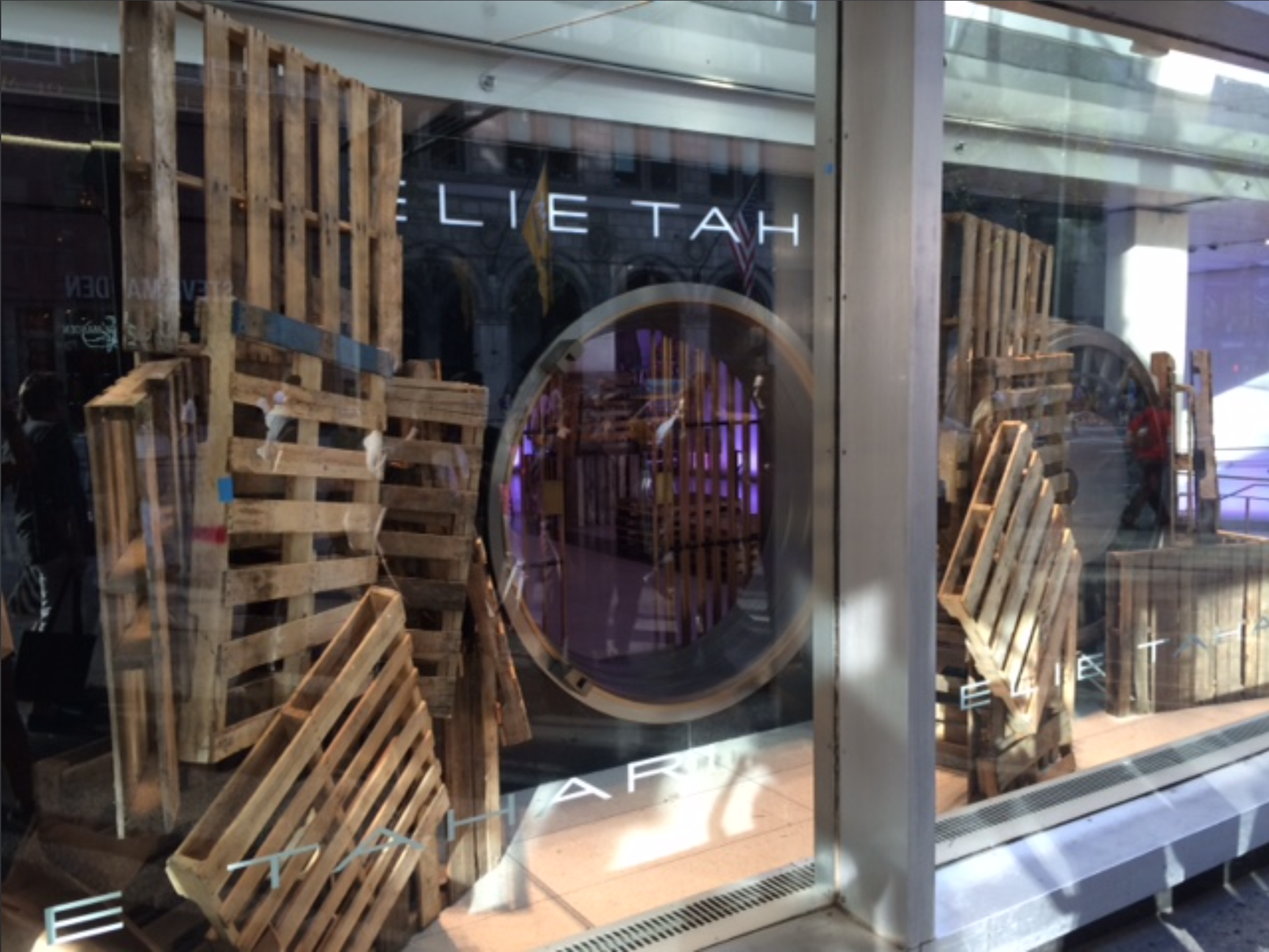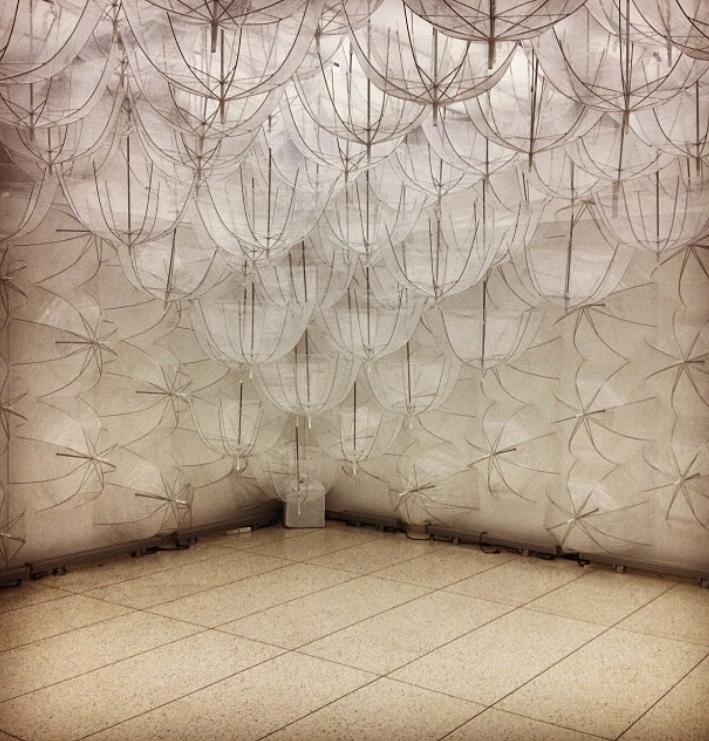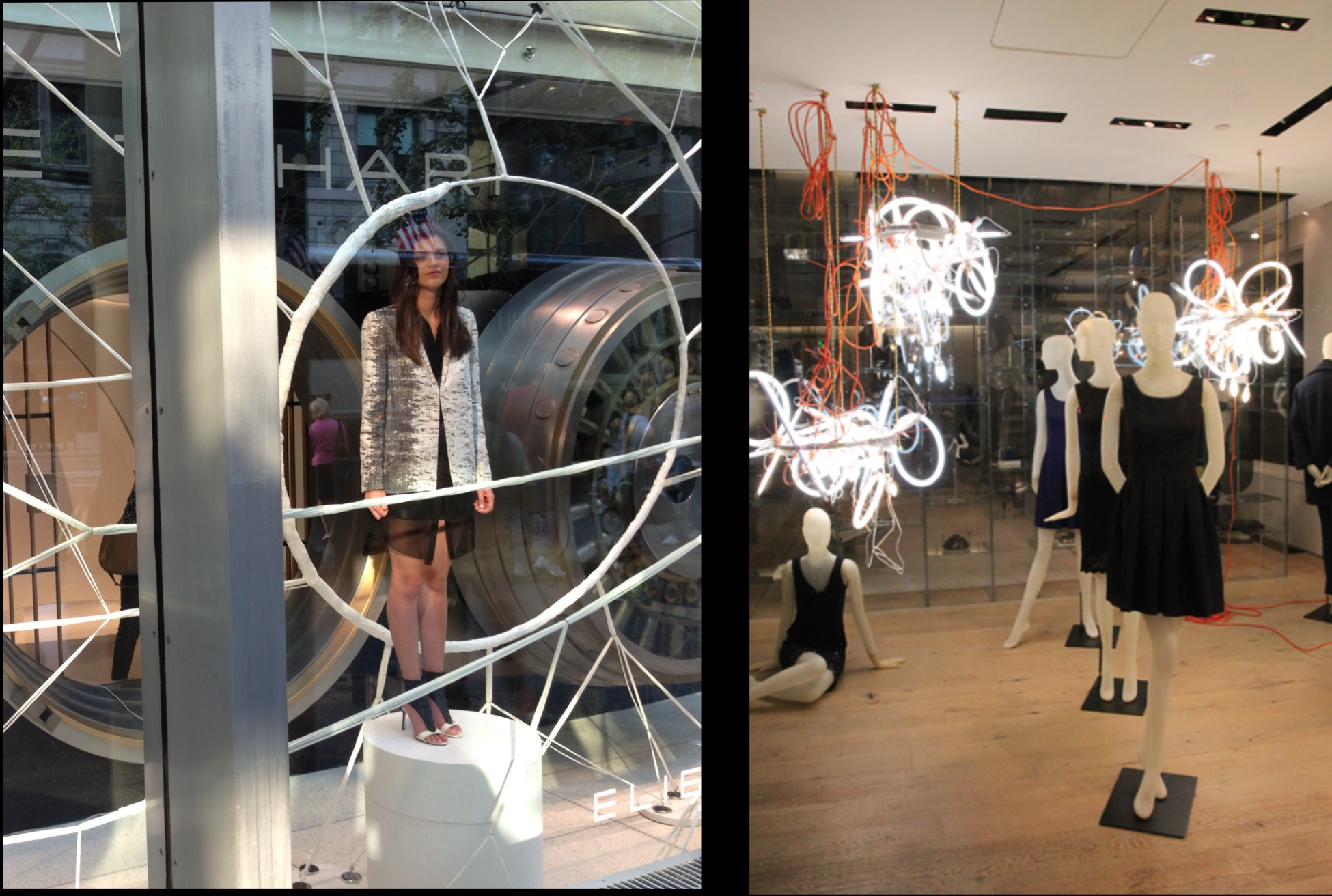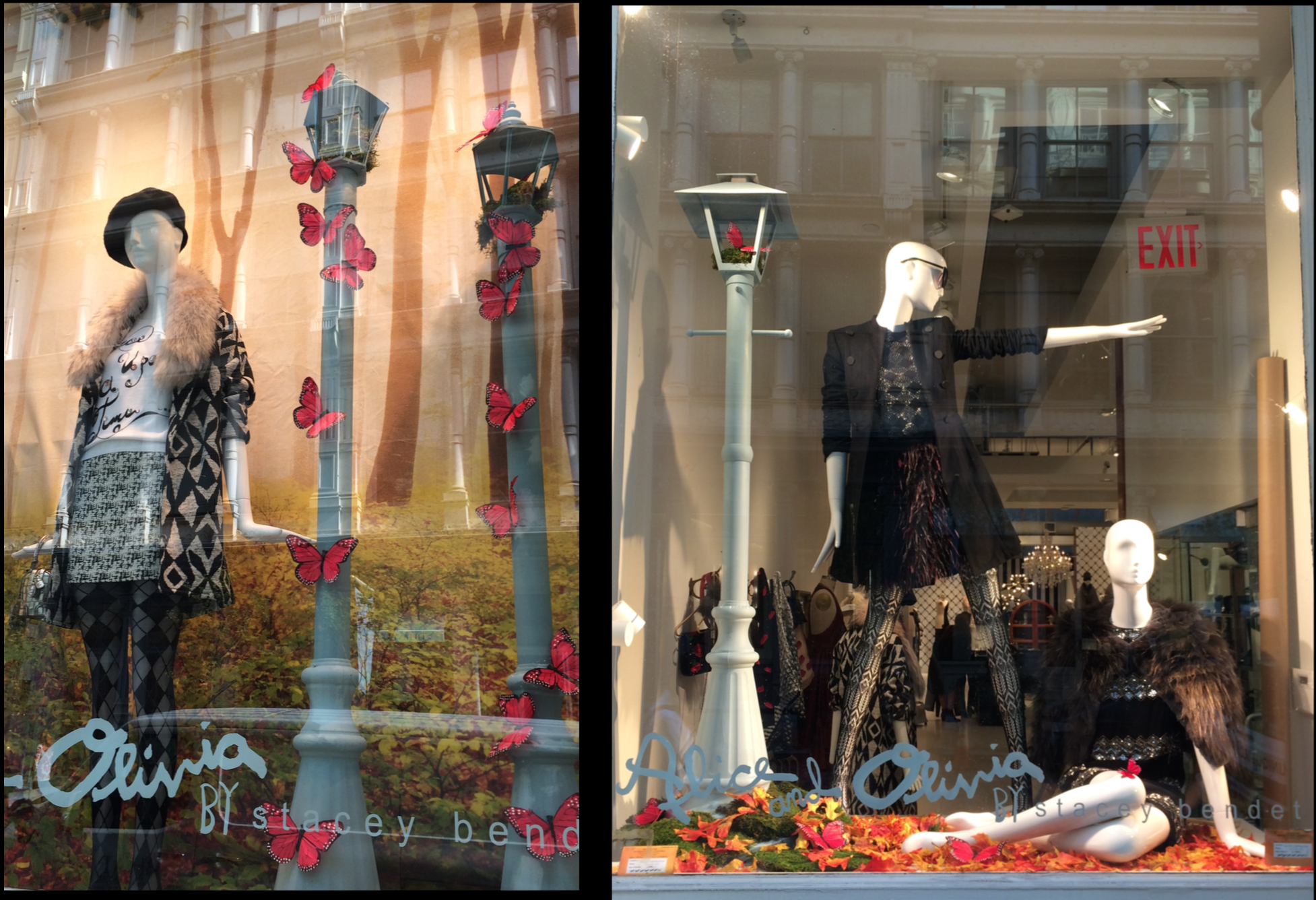 Boutique, High Volume Mass Merchandising, and Showroom Merchandising
Retail, Wholesale and Outlet Visual Merchandising
Window Display Execution and Conception
Fashion Show Propping
Mannequin Styling
Fixture Placement
Showroom Buildout and New Store Openings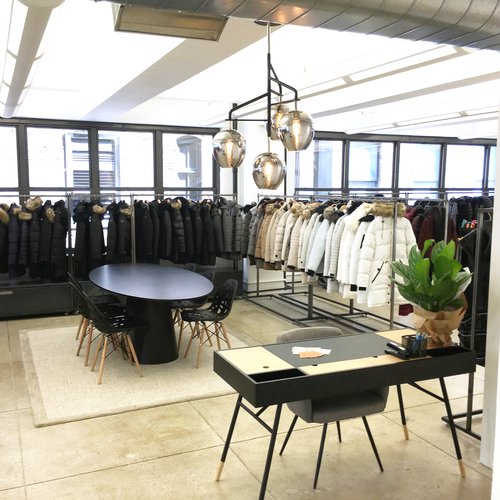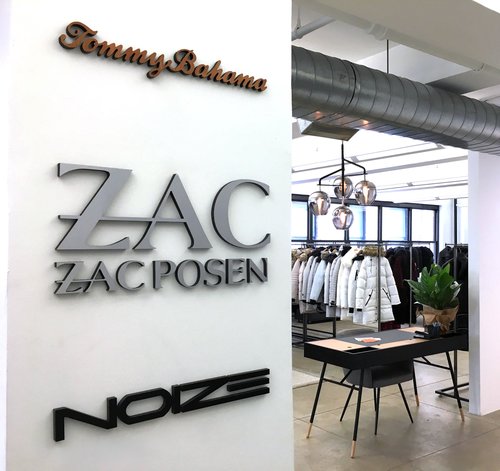 Complete Showroom and Office Space Build Out
Custom Fixtures
Sourcing: Logos, Mannequins, Furniture, Lighting, Visual Elements