Raw Tourmaline Stack Rings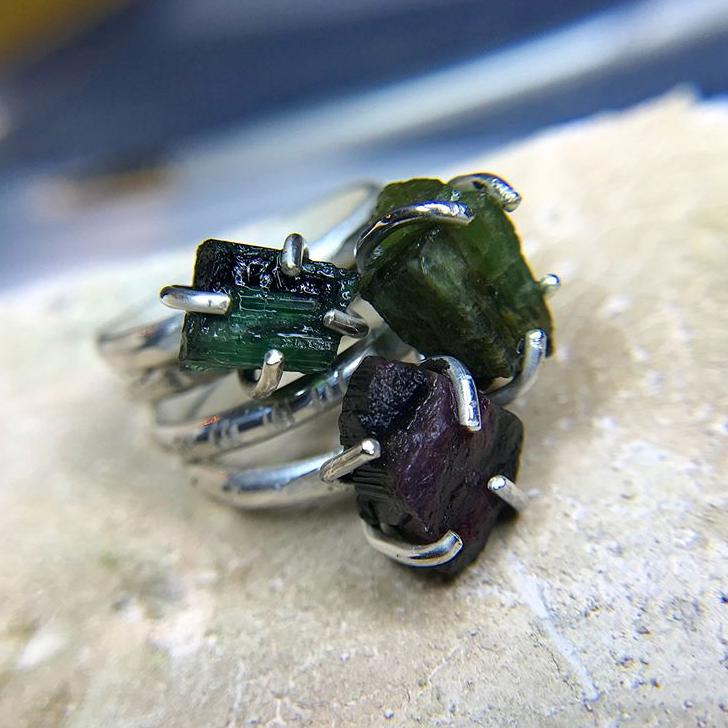 Raw Tourmaline Stack Rings
Beautiful, natural and organic raw pink and green tourmaline stone set in silver handmade prong setting. Each ring is one of a kind and customer made in your size. If you would like a larger or smaller stone please send me a message before you order and I can show you what I have in stock! Stack a few or just wear one!

Note: The tourmaline stone is raw and unpolished which means it's imperfections make it uniquely perfect.

About tourmaline: Tourmaline can range in color from black to pink, each color has levels of healing properties. It is believed to promote love, joy happiness and relaxation. I may also help relive stress and encourage feelings of calmness.